About Dynamic Control Systems
Quality Ensuring High Performance
Control Panel Manufacturers
Control Panel Manufacturers create assembled electrical control panels. DCS supply range of control panel and electrical control panel manufacturers.
Electrical Control Panel manufacturers
Over the past few years, we have built a strong database of satisfied domestic and international clients. Our professionalism & vast experience has enabled us to create a niche for ourselves & make our presence felt worldwide. With a range of Electrical, Automated & Instrument Control Panel Manufacturer, we are a one-stop centre, providing diverse solutions to our customers. We offer excellent customization facilities to our clients who have any specific requirements or demands of Electrical Control Panel Manufacturers. Our team of experts tries its best to understand the exact demand and requirement of the client. Searching for control panel manufacturers? DCS Panels is one of the leading assembly electrical control panels, electrical control panel manufacturers, suppliers & industrial control panel manufacturing exporters near me.

We guarantee you low costs and high quality on all our electrical control panel solutions. With extra focused talent, skills, space, and equipment at its disposal, a company specialising in providing outsourced manufacturing services, for instance, can transport savings in a selection of ways and provide real efficiencies that pointedly impact their customers' bottom line.

Factor in also some of the rates associated with offshoring, and working with deal manufacturing companies based in India could be equally, or even extra, cost-effective than first believed.

Dynamic Control Systems for Electrical Control Panel Manufacturers, Supplier & Exporter.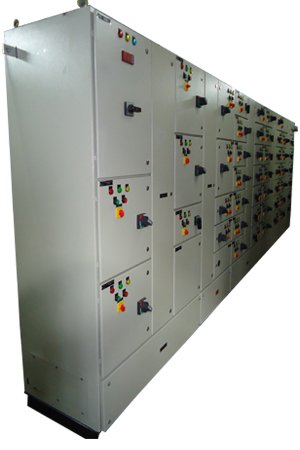 CONTROL PANEL MANUFACTURING & TESTING FACILITIES
The organization has a state-of-the-art manufacturing unit, which is well equipped with all the latest machines and technologies. All the machines are operated by a team of experienced technicians, which has the requisite experience behind them.

Our manufacturing unit is well integrated with several units such as a fabrication section, an electrical wiring & assembly section every department is equipped with high accuracy tools for Hydraulic Lugging Machine, Wire Stripper, Crimping tool, PVC Channel Cutter, MCB Channel cutter etc. We are using ERP software for best utilisation and records for all departments like production, planning, Purchase, Stores, Quality, Customer Support. We use Estimation & Designing Software for compact, precise and best engineering features.